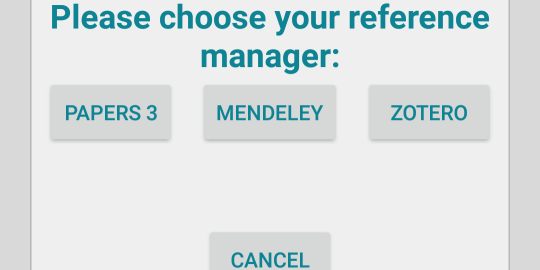 Tutorials: Setting up ZotEZ² for working with a local library.
This tutorial explains how to setup a local folder in ZotEZ²! Your feedback will be more than appreciated.
Setting up ZotEZ² with a local Zotero Library:
Go to the Labs Tab
In the Local Database Panel, click on the "Choose" button
Make sure you copied everything inside the Zotero folder on your local storage.
For you to be able to access your Pdfs, you will need to have a folder called storage inside your Zotero folder
In Aziz, Lite!, click on Zotero in the popup window.
When asked for permission, allow ZotEZ² to access your local folders
Navigate to the folder called Zotero
Select the file zotero.sqlite
Press Enter. You're all set!!